YouTube can be an excellent resource for finding videos on virtually any subject you can think of. YouTube is the most popular video-sharing website globally that's free, easy to use, and has an enormous library. But there are some downsides as well: you'll have to deal with annoying ads, you're limited in the number of videos you can upload per year, and you might not like what other people post or watch. If this is starting to sound frustrating, don't worry!
This article lists some of the best sites like YouTube without restrictions or censorship in 2022 that will allow you to enjoy all the benefits of YouTube without any drawbacks!
You may be interested in reading: Best Netflix Alternatives in 2022
YouTube has been the leading video site for most of our lives, but you may not know that you have some great alternatives to choose from. It's also by far the most popular. YouTube is a great place to get information and entertainment, but it's also riddled with restrictions that can make you want to leave. YouTube has a variety of rules that govern what types of speech it allows in its videos.
YouTube also has a reputation for demonetizing and even removing videos that don't fit with its TOS. Lots of videos also get censored without any explanation. There are also times when you cannot access certain videos because they are not available in your country; sometimes this is due to restrictions imposed by the publishers, but we are not discussing that.
Fortunately, there are sites like YouTube without restrictions that you should give a try. They might not fit in perfectly because there aren't many websites that provide zero censorship since practically all the video-sharing sites are constrained by some must-follow laws and regulations.
---
Here is a list of best sites like YouTube without restrictions or censorship in 2022!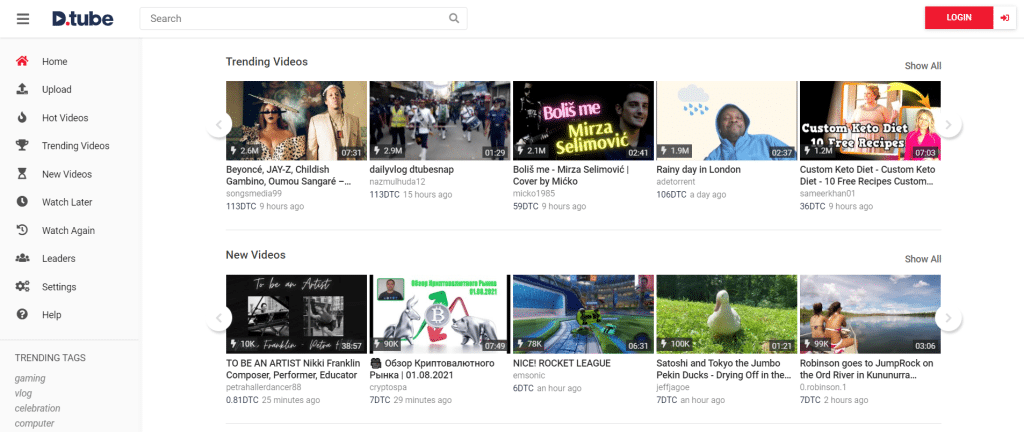 DTube is one of the best alternatives for YouTube without restrictions. It is pretty similar to YouTube in terms of the UI, but it has innovative features and is quite an excellent video-sharing platform.
The best thing about DTube is it is ad-free and has an innovative feature where users who leave likes and comments can get some rewards in the form of crypto-currency.
DTube has basically everything, such as navigation to browse through the hot, trending, watched videos, and an option for saving videos to watch later. You can also check out viral content through trending tags.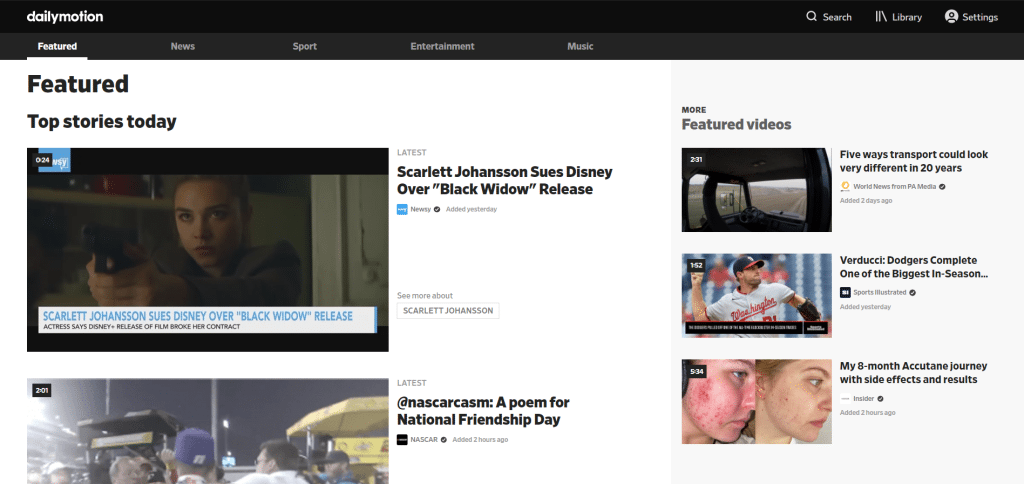 Dailymotion is a popular and solid video-sharing platform, just like YouTube, without restrictions. It has an interface similar to YouTube, which provides you with a good alternative where you can watch trending videos.
You can discover Dailymotion videos and explore them under categories that make them easy to navigate and find. You can start exploring videos quickly through their category section and the search bar, which gives us a more fluent way to find and watch videos.
Like YouTube, Dailymotion is compatible with Apple TV and Xbox and has a vast collection of content, and features full-length movies, music, and more. It is a giant alternative to YouTube and has some sort of restrictions but not as much as YouTube. Dailymotion is probably the best alternative to YouTube, and it also provides an option to monetize your content via ads or a paywall.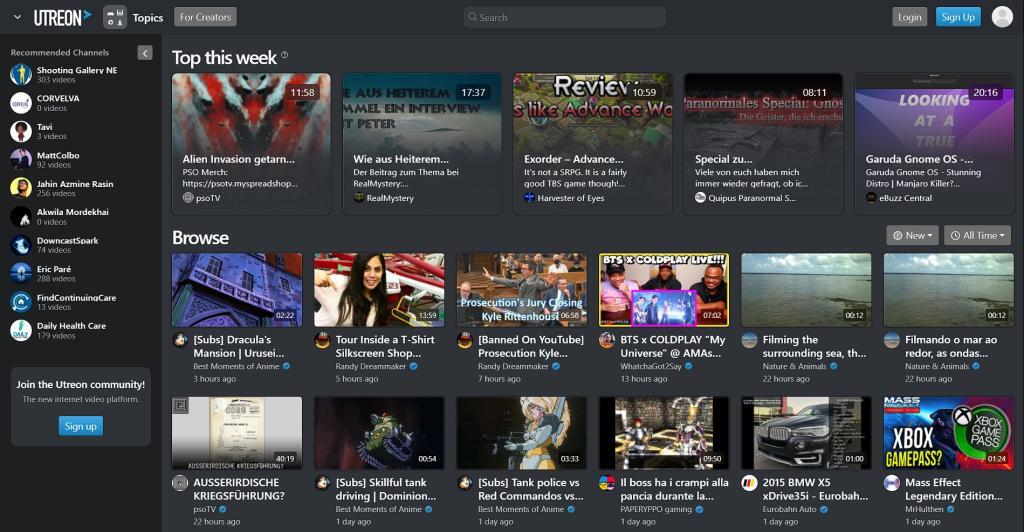 Utreon provides a YouTubish experience with a refreshed UI and revamped functionality. It has a mobile-friendly interface and comes with sections that could be found on YouTube, such as "Trending," "New," "Top," etc., so if you don't know what you want to see yet, all you have to do is type in a keyword, and it will bring up related videos. You can also monetize videos on Utreon, which was not possible until recently on other video sites like DailyMotion.
Another cool thing about this platform is that it allows channels hit by unfair demonetization on YouTube to earn money again just by moving their content from the website of Alphabet Inc.
I think Utreon is a worthwhile alternative to YouTube and can be helpful for video creators who want to save time (because of its simplicity) and make some extra cash from their content.
If you're tired of spending hours on YouTube trying to find the perfect video, Utreon might be the remedy you need. Utreon's interface is simpler than YouTube's, so it's much easier to find your videos without wasting too much time.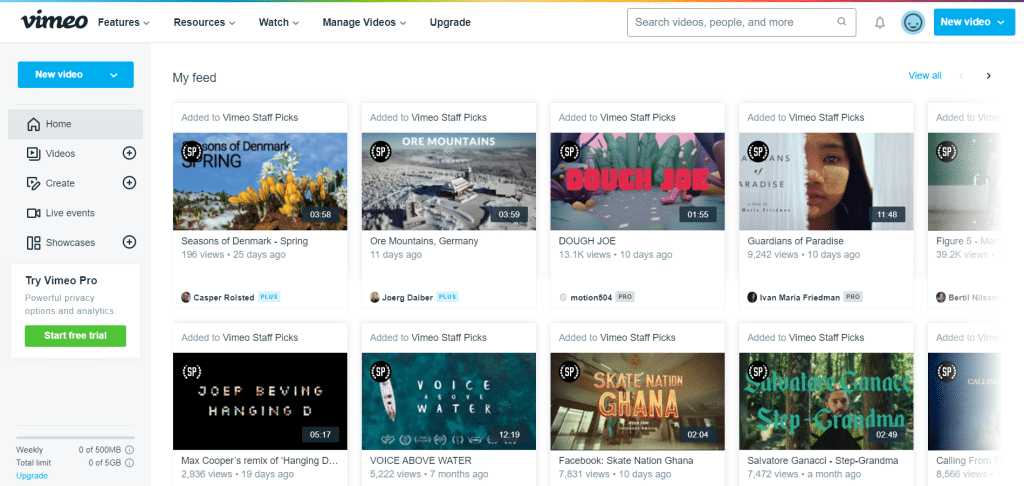 Vimeo is one of the most popular and top alternatives for YouTube. It is one of the best video hosting platforms similar to YouTube and provides robust, high-definition video quality. Vimeo also allows users to watch videos in 4K Ultra HD.
Vimeo does not come with complete restrictions, but it comes with less censorship than YouTube. It also has a strict privacy policy, so you cannot expect Vimeo to be an utterly restriction-free platform. Apart from this, you'll find Vimeo professional and best for artists to show their best in fields like music, dance, and photography.
You can watch short videos, experimental music clips, and interesting snapshots, which you will obviously like.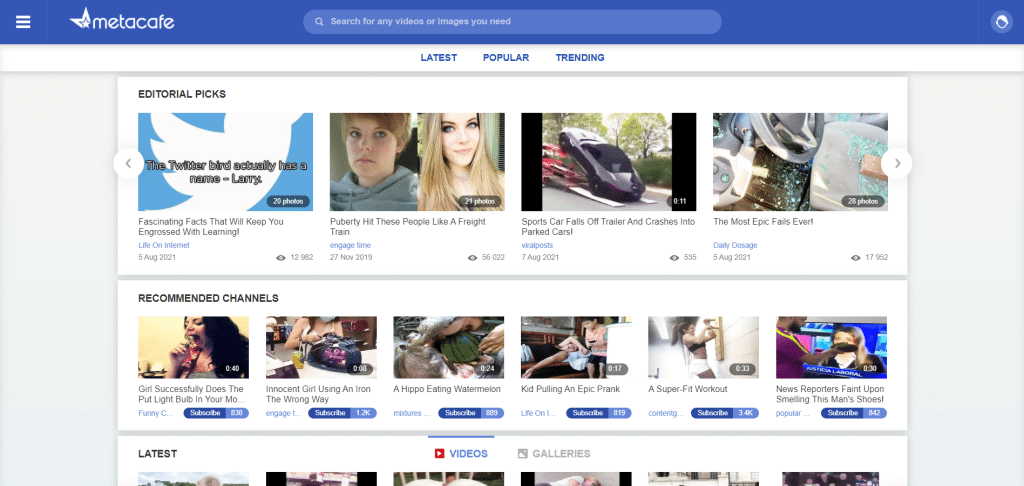 Metacafe is one of the best YouTube alternatives in terms of user experience and content diversity. It is one of the most popular video sites in the world, and it has a lot to offer. It allows you to upload videos for free or subscribe to channels.
This platform is known for its diverse content and high-quality productions. There are a lot of professional filmmakers who choose Metacafe over YouTube because they have no censorship issues. This platform has a lot of high-quality content in many categories, such as news, comedy, sports, and much more. You can even subscribe to channels that focus on a single subject.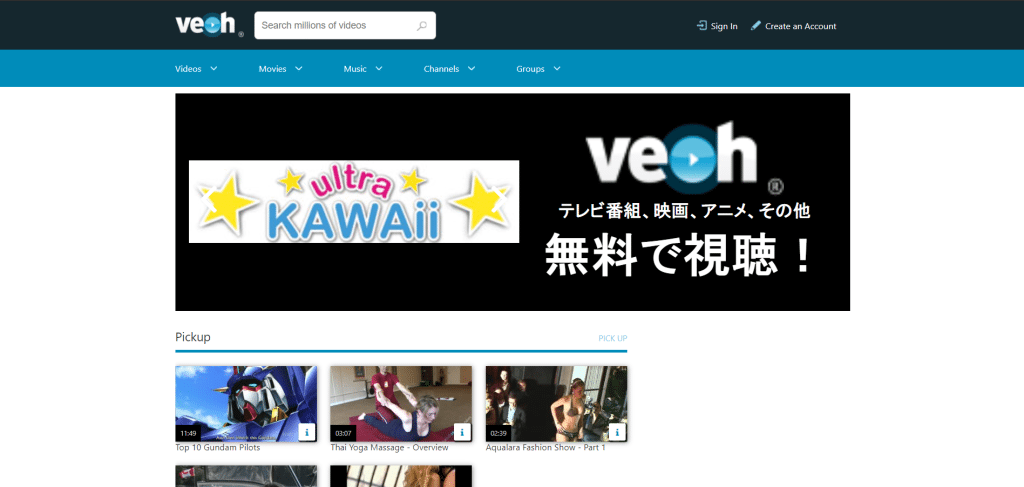 Veoh is another popular video site that works just like YouTube. You can upload your videos for free, embed them on other sites, and even make money. Veoh also has a unique feature called the Veoh Channel, which allows you to discover new content from well-known publishers and up-and-coming independent filmmakers.
This platform also features news channels with original coverage and documentaries. It is available in 23 languages, so users from all over the world can use it without any issues.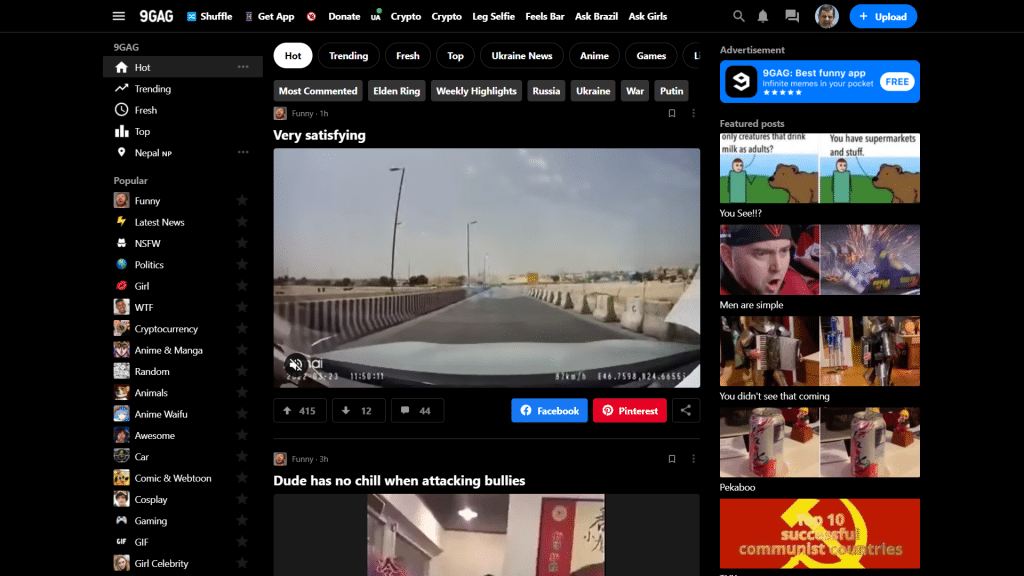 9GAG hosts a vast collection of funny videos, movie trailers, and engaging content, just like YouTube. This Hongkong based YouTube alternative has fewer restrictions and censorship. You can explore its breaking stories, viral memes, GIFs, and other viral videos with amusing content. 9GAG is an endless supply of entertaining visual content and contains mostly funny types of videos.
8.

IGTV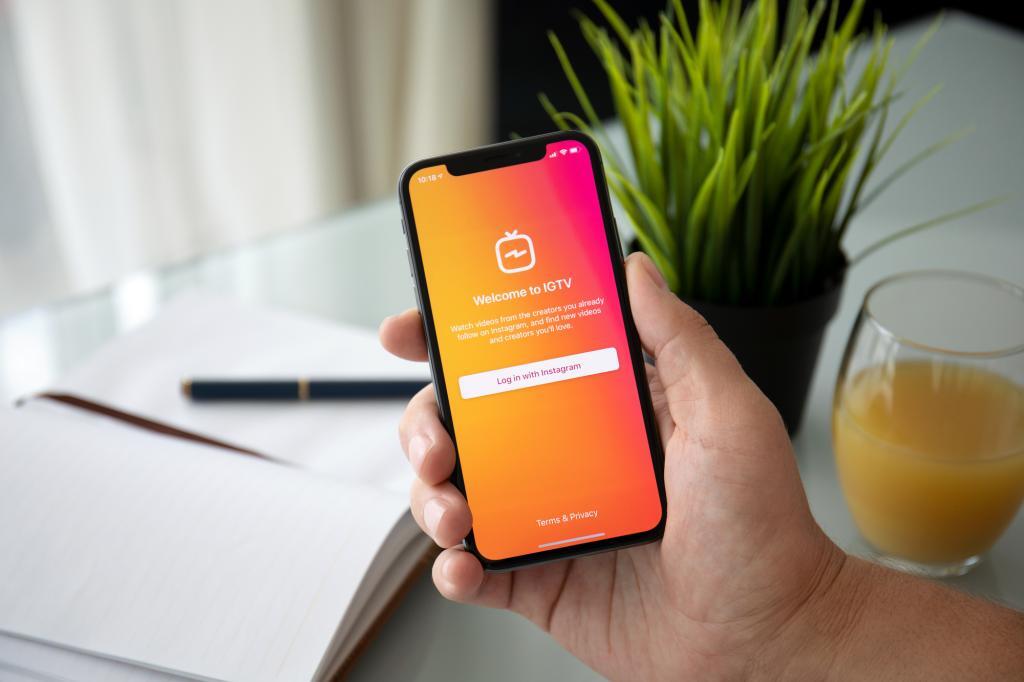 IGTV is a video-sharing social network owned by Instagram. It allows you to watch long-form, vertical videos from your favorite influencers and creators on the app, whether you're in bed or waiting for your meal at that new restaurant you discovered last week. You can also browse through curated content channels on IGTV based on popularity.
IGTV is a newer YouTube alternative that you may have missed. It's made by Instagram, so you might already know and love it! IGTV has many of the same features as YouTube, with one major exception: you can upload much longer videos (for example, up to an hour). This makes it perfect if you want to do something more in-depth than just providing commentary on other people's content.
This site provides you with all the benefits of YouTube without any restrictions.
9.

TikTok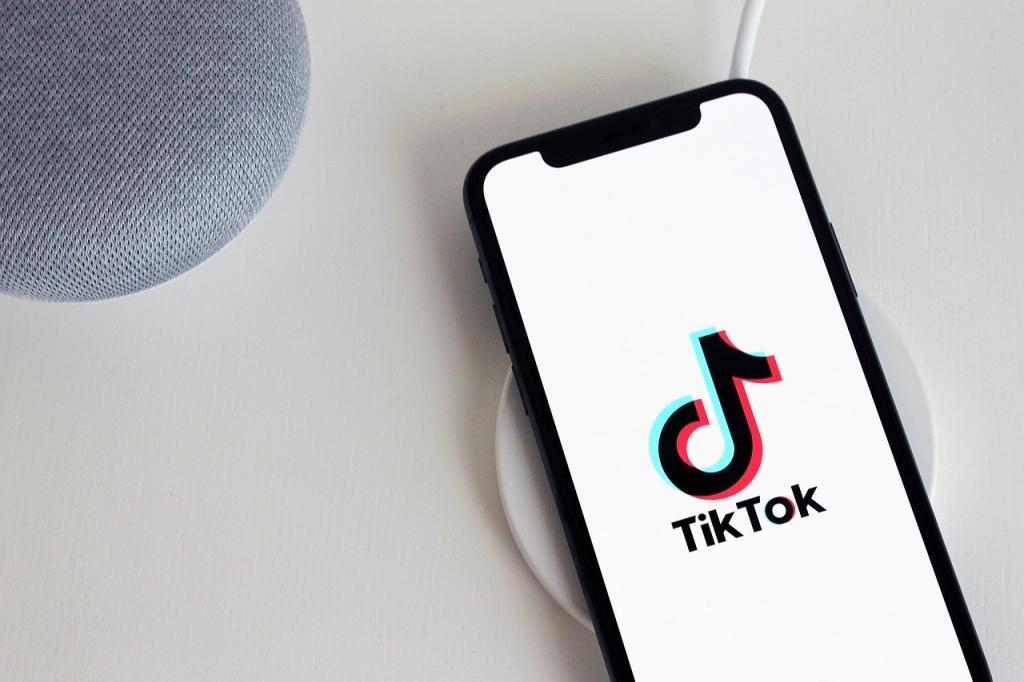 TikTok is a social networking app that you can use to share snippets of your life with others. It's been around for a few years, but it really took off in 2018. TikTok has an interface similar to Vine. You'll be able to create short videos easily – no more than 60 seconds long using various filters and special effects, or you can upload pre-recorded videos from your camera roll.
You also have the option of adding music to your video before you publish it on the site (and you are not limited by length here). As far as the content goes: anything goes! Anything you want people to see, any funny story about yourself, or something else entirely—there is plenty of room for creativity at TikTok.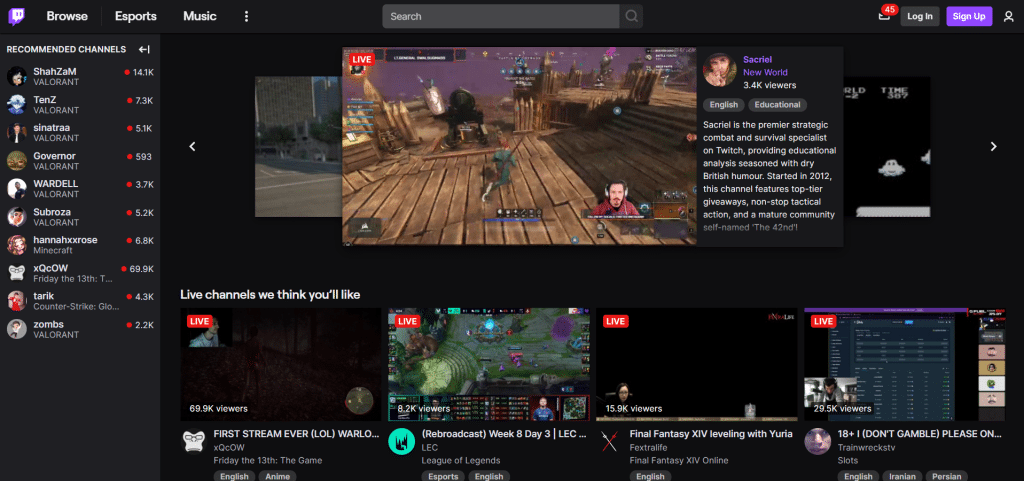 Twitch is a live-streaming platform where you can watch people play video games, broadcast their gameplay, and even create shows for viewers. What's great about Twitch is that you can chat with other viewers in real time, not only while you're watching streams of others playing but also when you're broadcasting your own content!
You'll find channels on every subject imaginable: from programming tutorials to handcrafts, and music lessons to cooking demonstrations. There are always tons of channels on any given topic, so if you want something specific, it should be easy enough to find what you need. With tens of millions of visitors each day, there's no shortage of entertainment choices here! Streamers earn money by receiving tips on Twitch as well.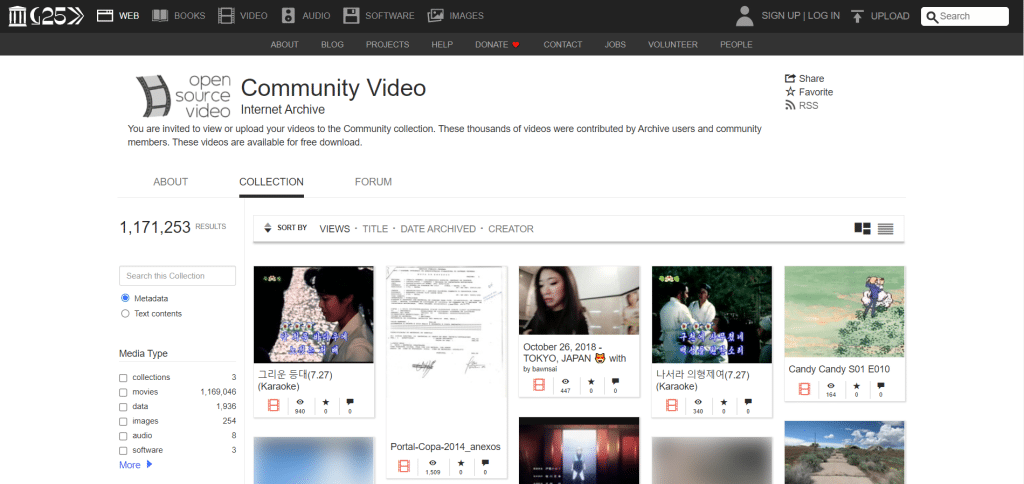 The Internet Archive is another great YouTube alternative without restrictions you'll find. It contains a massive library of free videos you can watch on virtually any subject you want and thanks to its wide variety you are guaranteed never to get bored!
The content ranges from news clips, TV shows, and films – you name it. And even if that wasn't enough for you, they also provide audio recordings of speeches given by politicians or famous public figures throughout history, all available at your fingertips! If this sounds too good to be true, just visit their site: there's no sign-up required, so what would you have to lose?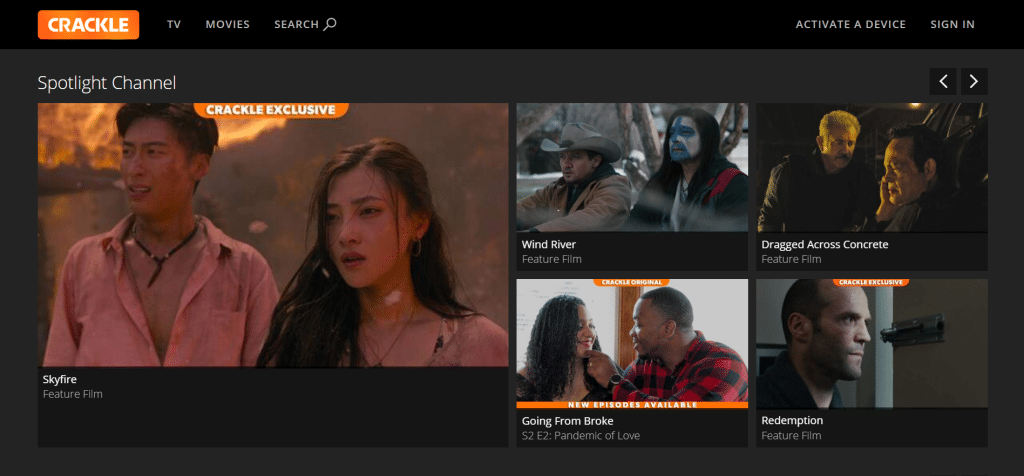 Crackle is another site like YouTube without restrictions you'll find in 2022. Crackle is an American online streaming service owned by Sony Pictures Entertainment. It has one of the largest libraries on this list, with over 2000 movies and TV shows you can stream at any given moment without paying a thing! You also won't find annoying ads or sign-up forms to deal with. You just have to click play and enjoy your favorite content as it comes up.
Furthermore, you only need a computer screen (or laptop), so you don't need expensive hardware like TVs or smartphones for viewing, which will save you some money in the long run. The downside? There's no Chromecast support, but that should be about it. It doesn't get much better than free entertainment all year round from start to finish!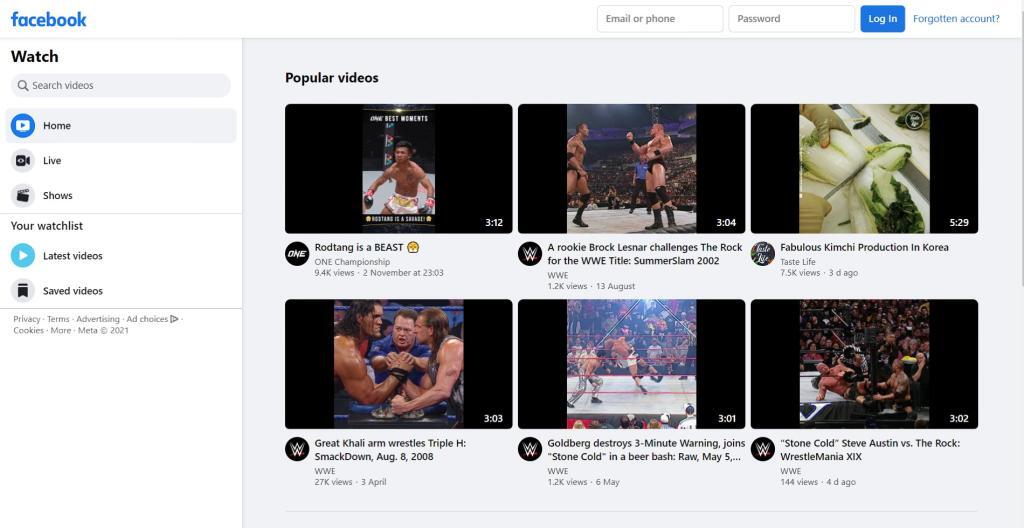 Watching TV shows on Facebook Watch is a great alternative to YouTube. One of the best features of the Facebook Watch is that you can save your favorite videos. Like YouTube, Facebook Watch has a tailored list of video content for you to dig into. It's a little harder to find content than on YouTube, though it doesn't have endless categories. If you like spending your free time browsing through lists of simple-to-watch videos, it's definitely worth looking into as a YouTube alternative.
The shows are something you can find in other places too, but what makes this different is the way it organizes them. It's not your traditional channel-based layout, with a sliding list of shows that can be sorted based on popularity or age rating. Instead, you find shows directly from the Facebook interface itself. They're shown in your news feed as if they were anything else shared by friends.
You'll find short clips from shows and films distributed on the platform right on your news feed.
You can find full episodes or clips of different TV Shows directly on Facebook Watch. But it's not just for entertainment; you can also find inspirational videos created by people in real-life situations. Based on your region, Facebook may also provide different types of content for you to watch. It's almost like an online version of TV, but with more entertainment options.
The best part is that it's free; the only requirement is that you're signed up with Facebook. You can access it right on your desktop or mobile phone.
Facebook Watch Videos are a great way to relax and unwind. You can enjoy a variety of shows while finding out more about the world around you. Create some time in your schedule today to watch some new content on Facebook Watch.
There's also a follow option that lets you know about the new shows as soon as they're available on your favorite pages.
Watching Facebook Watch videos is an easy way to get motivated, learn something new, or just chill out with a good video.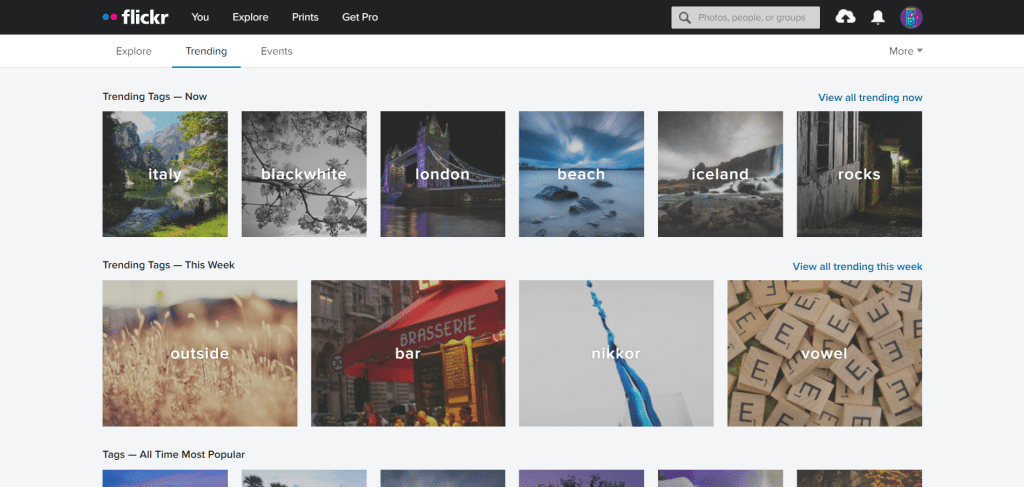 Flickr is the best youtube alternative for photographers and artists. It's a photo-sharing site that people from around the world have used to share their photos freely. On Flickr, you can explore an endless stream of stunning images or upload your photographs to show them off in front of its large community.
The service allows you not only to post high-quality pictures but also to edit them with special effects before you publish them on your account. You could add filters like black & white, negative colors, or sepia tones. You'll love this platform if you're looking for a secure way to back up all your precious memories!
---
YouTube is a platform that lets you share your creativity and connect with other people. However, this freedom comes with some limitations. You may find that some of your content doesn't fit into YouTube's guidelines, which means it could be removed from the site or marked as inappropriate for specific viewers. If you're looking for a site that is similar to YouTube but has fewer restrictions and more features, there are plenty of alternatives.
There's no need to stick with one video-sharing website when there are so many options! You can check out places like DTube or Dailymotion if you want something different than what YouTube offers. These sites may offer the same content as YouTube but in a different way, which might be just what you're looking for! Give these other platforms a try and see how they compare. Whatever you decide on when choosing which video site suits your needs best, make sure to explore all your options!
Do any of them have some qualities that make it worth your time? Let us know if you know of any other alternatives that should be included in this list!
With that, I sign off until next time with "Bye-Bye."