Ranking games on a list is not an easy task when actually there is a large number of games competing in the Android market and all Android games are not equal. Every developer gives his soul to make a game and just ranking a few on a list is not fair. But what makes a game super best is the genre, realistic gameplay effects, features, and sound effects, and on top of these is the experience and performance of how well the game works on a device, how smooth it is, and is a game buggy or crashes frequently or not.
These are the best games that you must try on your device for 2022 that will give you a thrilling experience.
1.

Genshin Impact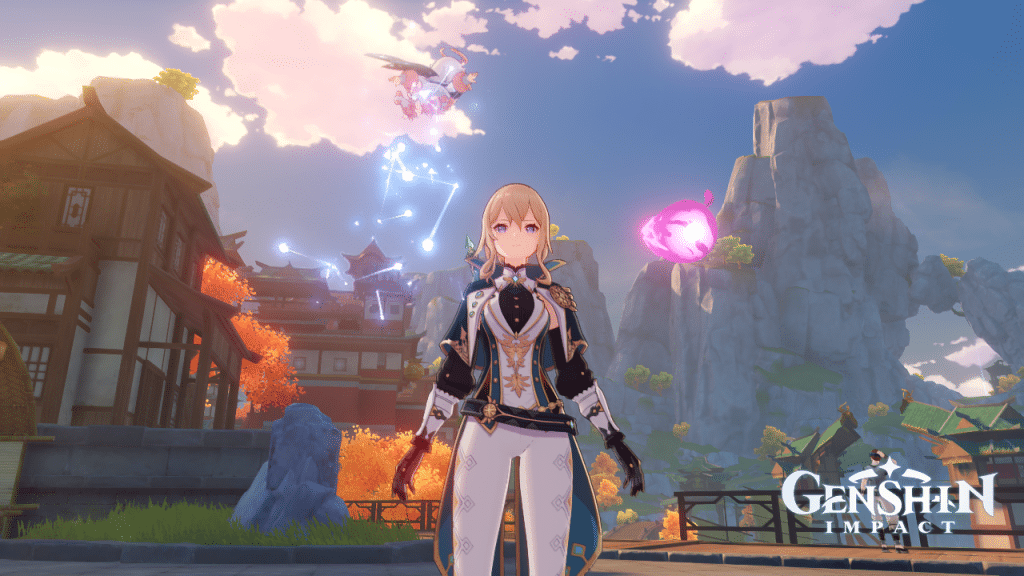 Genshin Impact is an open-world RPG game developed by Hoyoverse. It is a 3rd person action game where you perform combos with your teammates and quickly swap between them to deal with enemies. There are certain types of elements that characters can deal damage with, which are Pyro (fire), Cryo (Ice), Hydro (Water), Electro (Lightning), Geo (Earth), and Dendro (Nature) among which, Dendro isn't released yet and players can only get some sneak peeks of what the element can achieve.
There are many kinds of characters, some deal damage, some heal, some provide shields, and some do some of these mentioned things or all of them. As always, some characters will come above others in their respective fields but you could easily overcome the challenges the game throws your way with any of the characters you manage to get. While doing combat quests or spiral abyss is how I have the most fun in-game, the game certainly isn't only chained to it.
The world of Teyvat, is extremely beautiful and well defined, both visually and historically in terms of the game. You can find all kinds of background lore about characters you like, places you see, and much more. There's a dark tun once in a while but there's light up ahead. The story quests are fun, and so are the events. The soundtrack is amazing, and the world looks stunning. I am, by no means, saying that this game is perfect or it is the best game to ever exist, but it certainly is a great one.
Speaking of flaws, Genshin Impact does have a lot of them, and it in no way hinders your progression until you reach the very endgame. I'm a very end-game player myself and nowadays, I'm not as dedicated to the game as I used to be, for obvious reasons (There's not much to do after you've finished everything lol). The artifact system involves too much RNG at the same time it's being gated by the resin system. There's not enough resin for anything you need in the late/end-game. Well it is the same with every game, the more you play it, the more repetitive it gets.
Personally, I assure you that you'll have a BLAST until you reach level ~50-55 in Adventurer Rank, but I guess that also depends on how fast your progression is.
2.

PUBG Mobile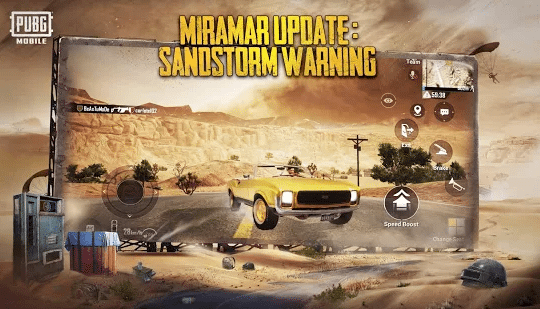 The powerful Unreal Engine 4 creates a jaw-dropping visual experience with rich detail, realistic gameplay effects, and a massive HD map for Battle Royale. Feel like you're in the thick of the action as you play with high-quality audio, immersive 3D sound effects, and 7.1 channel surround sound.
With the PUBGM Erangle 2.0 update, the game has been better, stable, and has improved a lot in graphics. I have been playing PUBG Mobile for over a year now and I never get bored of the game.
If you have a short time, you could play a 15-min match in the Livik Map (Which is a lot interesting) or play an Arcade match, or hit the TDM matches. Personally speaking, PUBG Mobile has got me so attached to the game that it has made me addicted to it.
Literally, there are various match options for you. If you want to play a match that ends soon, you have an option for that. If you are free and want to play an exciting long-time match, you can go play the Classic Matches (Erangle, Miramar. Vikendi, or Sanhok). Among all the maps PUBG Mobile has offered, I personally found Erangle and Vikendi to be the most addictive.
3.

Call of Duty
COD is a multi-player P v P Game that offers Battle Royale, Sniper gameplay, and more. It is a free-to-play game with HD quality gaming that comes with customized controls, voice, skins, and more. COD has many things to offer. You will get so addicted that you'll forget if there are any other games you can play.
Call of Duty offers the best mobile gaming experience with its interesting events, gameplay, controls, and loadout guns. Whether you're feeling low, this game has got you covered. COD is probably the most addictive android game that has a separate fan base.
4.

Vainglory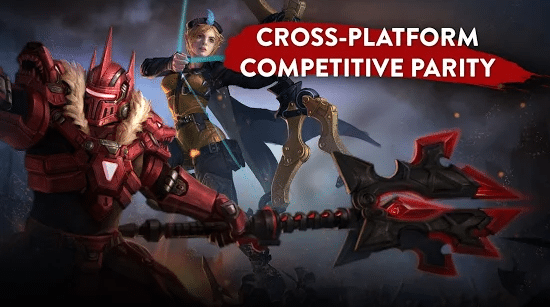 Vainglory is the best MOBA game on Android and IOS with very beautiful graphics and immersive gameplay. You can play with friends or alone and this game has a very interactive community and Developers. It gets Frequent updates and millions of fans are hyped for the 3.0 update which has brought the 5v5. Best addictive android game in my opinion.
Also read: Most Addictive iPhone Games in 2022
5.

Fortnite
When you search for the most addictive android games, Fortnite is definitely one of those games which you see frequently getting mentioned. Fortnite is a free multiplayer game where you compete in Battle Royale [Similar to PUBG], create your private island, or quest in Save the World. The game is in its paid Early Access and is not available at the Play Store at this current time. Players can play Solo, Duo, or with Squad land on an island, collect loots, compete, and solves quests, and the one to survive till the last wins. [Pretty much similar to PUBG but way harder]
Fortnite might be one of the best games but is really hard to master. From what we've heard, a Pro player in PUBG has a high chance of failing to play properly Fortnite during his/her initial plays.
6.

Free Fire
It is one of those low RAM needed multiplayer PVP android games. You might have already seen PUBG players making memes and trolls about the gamers who play Free Fire. When it comes to games, there should be no one criticizing others on what game to play and whatnot. If you are a PUBG player, you might have difficulty playing with the controls but after you get used to it, you'll find it the most addictive game on Android.
Do you play games such as PUBG Mobile, COD, and Fortnite and facing issues with graphics, sound, and overall gaming experience and have already rooted your android device? See this awesome blog post on the best magisk modules for gaming to uplift and improve your overall gaming experience. It includes various modules that you can try while gaming that serves various purpose and be a great help.
7.

Clash of Clans
This is the very first SUPERCELL game I ever played. It is an epic combat strategy game that will keep you addicted to building and protecting your village. Basically, you have to build your own village, protect it and upgrade your village. It comes with an epic Clan Wars where you and your Clan members compete with other Clans that give you fruitful rewards.
Strategy and skills are all you need to reach victory. COC also offers its players Friendly challenges, special events that teach you to play working together, training, and help you make your own unique battle strategy. What do you think of this game? Isn't COC the most addictive game for android?
8.

Clash Royale
Clash Royale is developed by the same studio that developed Clash Of Clans i.e Supercell which has made more such games like Brawl Stars. This is the game that made me forget about COC. This game was released when I used to study in High School, and when I played it for the first time, it slowly made me so addicted that I totally stopped playing Clash Of Clans. No words for Clash Royale. This game is the king of the most addictive android games.
9.

GTA San Andreas
The official GTAs in mobiles and tabs include GTA VC, SA, 3, and Liberty City. Grand Theft Auto (GTA) is an action-adventure video game series. Most games in the series are set in fictional locales modeled on cities. Everyone knows about GTA; so nothing much to explain. If you have ever played GTA San Andreas on your PC, there's no doubt that you'll find this game one of the most addictive android games available out there.
10.

Minecraft PE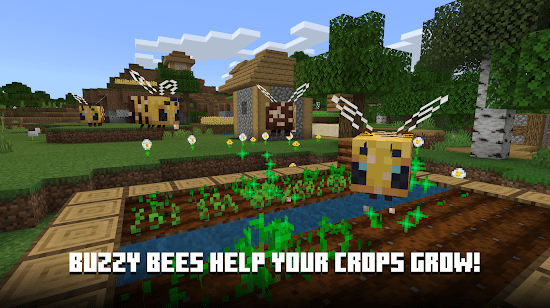 The mobile version of Minecraft has almost everything which is in the PC version. Very fun to play with friends and a good way to spend your time surviving in the wild or creating something amazing. The creative and building aspects of Minecraft enable players to build constructions out of textured cubes in a 3D procedurally generated world. Other activities in the game include exploration, resource gathering, crafting, and combat.
11.

Pokemon GO
12.

Five Nights at Freddy's Series
FNAF has 5 games on mobile ( FNAF 1, 2, 3, 4, and Sister Location). Very good horror game on the mobile platform. Good graphics and immersive with a lot of jump scares. The series is centered on the story of a fictional restaurant named Freddy Fazbear's Pizza, a pastiche of restaurants. The first three games involve the player working as a nighttime security guard, in which they must utilize several tools.
The fourth game takes place in the house of a child who must defend against nightmarish versions of the animatronics by closing doors and fleeing on foot. The fifth game takes place in a maintenance facility owned by a sister company of Freddy Fazbear's Pizza.
13.

Mortal Kombat X
Gore Fighting game with very good graphics and very bloody gameplay. Best fighting game on mobiles. Highly recommended if you like fighting games. The game allows two players to face each other (either locally or online), or a single player to play against the CPU. The game contains several modes, such as a story mode, several 'Tower' modes, which feature dynamically changing challenges, numerous online modes, and the 'Krypt', a mode played in a first-person perspective where players explore the areas unlocking a variety of in-game items.
14.

Asphalt 8: Airborne
A Gorgeous racing game with stunning graphics. Very immersive and also has multiplayer. The only disappointment is the micro-transaction. The gameplay is similar to that of Asphalt 7: Heat, with the player given four control options: "Tilt to steer" (auto-acceleration with movement controlled by tilting the device), "Tilt and icons" (manual acceleration via an on-screen icon, with movement controlled by tilting the device), "On-screen controls" (auto-acceleration with movement controlled by an on-screen virtual steering-wheel), "Tap to steer" (auto-acceleration with movement controlled by tapping the side of the screen).
15.

Limbo
Story-driven Indie horror game with a beautiful art style. Pretty immersive game to play alone. Limbo is a puzzle-platform video game developed by independent studio Playdead. The game is presented in black-and-white tones, using lighting, film grain effects, and minimal ambient sounds to create an eerie atmosphere often associated with the horror genre.
16.

Terraria
Terrraria is a 2D open-world game that has some Minecraft elements. You can play with friends for fun. Casual game. The game starts in a procedurally generated world. The player starts with three basic tools: a pickaxe for mining, a shortsword for combat, and an ax for woodcutting. Many resources, notably ores, can be found while mining or exploring underground caves. The player begins with a limited amount of health and magic points, which can both be increased by finding certain items by exploring.
17.

Shadow Fight 2
This game is a story-driven fighting game. It would have been higher on the list but this game has microtransaction (buying gems and stuff) so it is higher in ranking. But it's a fun game for time pass. It is a nail-biting mix of classical Fighting and RPG. This game lets you equip countless lethal weapons and rare armor sets, and features dozens of lifelike-animated Martial Arts techniques! As the thrilling Fantasy storyline unfolds, you will fight numerous unique enemies and defeat evil demon bosses.
18.

Subway Surfers
Subway Surfers is an endless runner game that has a simple concept: swipe left to move, right to jump, and up or down to avoid obstacles. Players can collect coins they find on their way which are used for buying new clothes and other in-game items. On Play Store it has millions of downloads with a nearly five stars rating and thousands of reviews from players around the world praising its simplicity yet addictiveness at the same time.
The gameplay comes with some interesting elements like collecting gems as well as using trains to take you across long distances where there's no land available on your screen; dodging missiles aimed by robots who chase after you if you get too close; sliding under the bridge etc. In this game, the player has to run along a railway and avoid contact with oncoming trains. The character is always running forward automatically but can be steered left or right in order to dodge obstacles such as cars and trains.
19.

Temple Run
Temple Run is a high-paced running game where you try to escape from an ancient temple by swiping your finger across the screen. It's all about speed, with plenty of twists and turns along the way.
20.

8 Ball Pool
21.

Real Racing 3
---
So these were the best games. If you have more other games then please do comment in the comment section below. Hope you liked this. Stay tuned for more new updates. See you in the next article!