Are you a gamer? If so, custom ROMs might be the best thing for your phone or tablet. Flashing Custom ROM on your phone can make all the difference when it comes to gaming. Custom ROMs are custom versions of Android that give you faster performance and more customization options than what's available on the stock OS.
Here we take an in-depth look at some of the best custom ROMs for gaming out there, including their pros and cons to help you decide which one is right for you. This article will help you find the best custom ROMs out there so that you can have a much better experience while playing.
Do custom ROMs improve performance?
It is a question on the mind of anyone considering custom ROMs for their gaming device. When flashing custom ROMs on a device, there are a few reasons to do it. Of course, the first and foremost reason is to get rid of bloatware (unnecessary applications that come preloaded on a stock ROM).
Bloatware may not make much of an impact when your device is new but as time goes on, it makes your system load slower and crawl when you try to multitask or play games. This can however be achieved by rooting your Android smartphone as well but custom ROMs can make up for the anxiety you might get while removing the wrong system apps that might result in the inability to boot your device or unexpected errors.
Even if you get rid of the unnecessary preloaded software that silently sits on the backgrounding sucking resources, the final output you get might be disappointing when it comes to gaming. The performance of any device largely depends on the hardware with a small focus on software.
Do you need a custom ROM when it comes to gaming?
It depends if you are a hardcore gamer or just an occasional one. If you consider yourself to be a serious gamer, custom ROMs can help you get the best out of your Android device and even the games that you play on it. There is nothing more disappointing than having some technical issues with your custom ROM running on your smartphone or gaming tablet while trying to complete a mission or eliminate other players during an online multiplayer game session.
If you want to flash a custom ROM just so you can improve your device's performance, you might want to drop that idea. Hardware plays a major role when it comes to performance and gaming. A custom ROM can add more features, customizations, and give you total control of the device with cleaner and better performance than your stock ROM but you will still need the optimal hardware for a seamless gaming experience.
Best Custom Rom For Better Gaming Performance in 2022
In this blog post, we are going to talk about some of our favorite custom ROMs for gaming that you should consider trying out today!
1.

DerpFest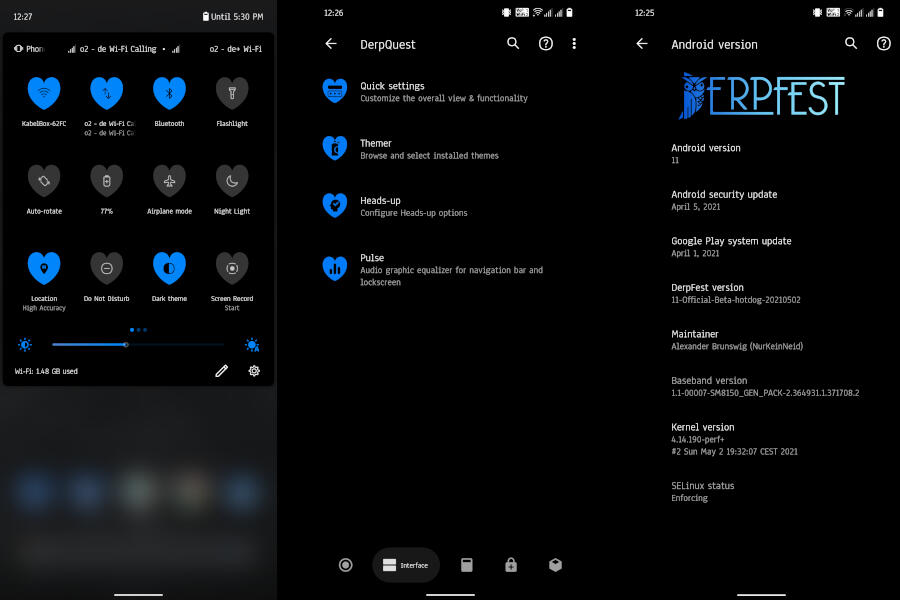 The first custom ROM we want to take a look at is DerpFest. This custom OS doesn't require you to have root access, which can be helpful for people who are new and don't know much about customizing their phone or tablet yet. It's also built with many different customization options in mind, so if you're looking for something that will let your device truly feel like yours then this might be the best option out there!
The only downside of it though is that because its performance has been heavily customized even more than usual this custom ROM won't work on every single Android device. So make sure before installing anything to do some research beforehand to see whether or not it'll run properly on your specific model of smartphone or tablet. DerpFest has never disappointed when it comes to performance and gaming on it is really top-notch, and for me, DerpFest is the best custom ROM for gaming I ever found.
If you are interested in gaming and really want to further improve your experience, you might want to try these best magisk modules for gaming.
2.

Havoc OS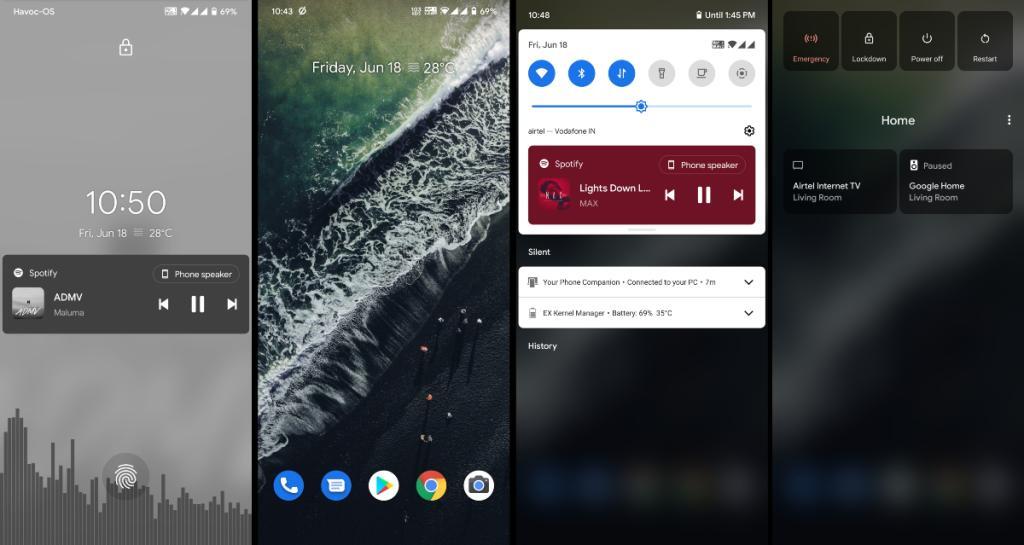 For gamers looking for an alternative to most other mobile operating systems, OG Gaming's Havoc OS is worth checking out. With a more performance-based, gaming mode alongside aggressive battery-saving features designed especially for those who want the best of both worlds, this ROM is sure to please Android users with a love of new technology and functions.
Havoc OS is a custom ROM designed specifically for gamers. It offers simple minimalistic features that end up resulting in a clean neat interface without compromising on customization. One of the best Android ROMs for gaming is Havoc-OS, which doesn't need a custom kernel to run. It has a clean and simple interface, plus long battery life that ides well with day-to-day use as well.
3.

Corvus OS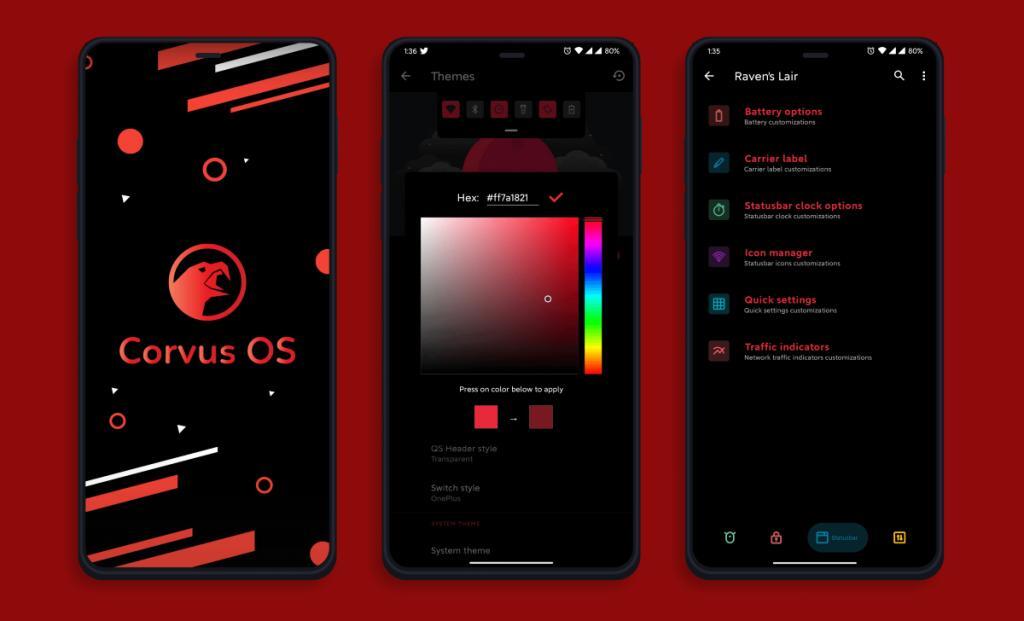 Corvus OS is lightweight, elegant, and one of the best custom ROMs for gaming on Android. Corvus is a customized gaming ROM specially made for gamers. Its interface and features make it unique from other custom ROMs. This gaming ROM provides stability along with a great performance with a wide variety of features that other ROM doesn't. Along with a special "gaming kernel", it can effectively control and regulate FPS. Corvus OS is the best choice if you are looking to have an even better experience in PUBG Mobile, as well as other games.
This has a variety of features that make for great performance, especially while playing games. It comes with Stability + Gaming Kernel Feature and Smart Standard Custom Memory Management to provide ample stock of RAM memory for intensive gaming sessions. It gives you stable FPS in PUBG Mobile and in any other game. People looking for customization and stability mixed with a gaming-friendly environment can install Corvus OS and it also includes Google apps out of the box, which is very important for those who want to play games like PUBG Mobile without having to flash G Apps. It also provides better battery life ensuring glitch-free gameplay on your Android phone or tablet.
4.

Arrow OS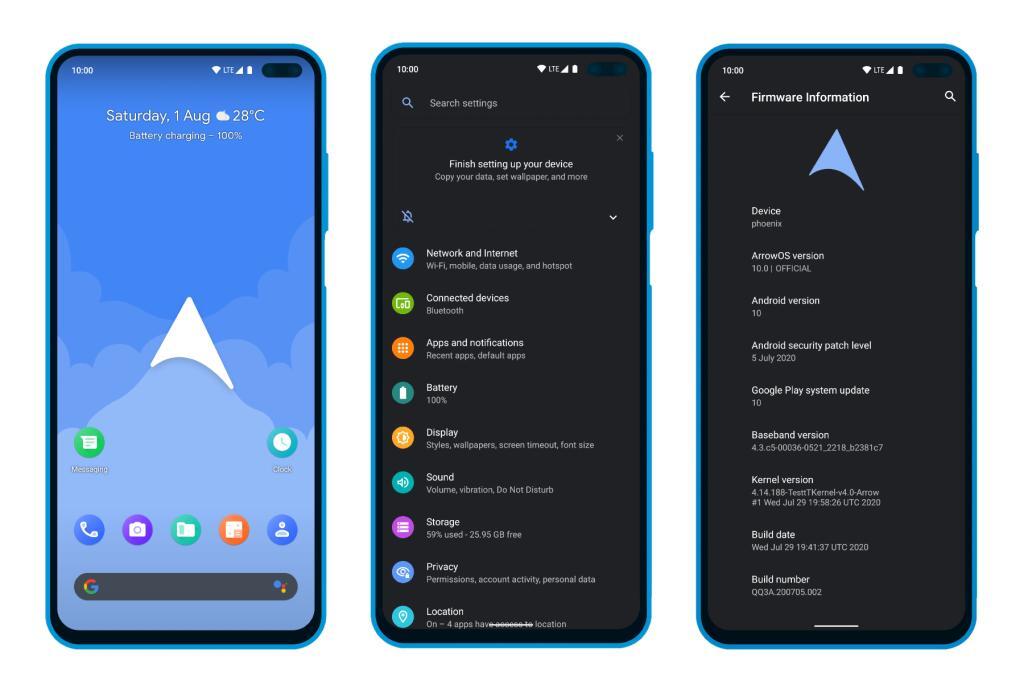 Arrow OS is designed for gamers who are looking forward to a custom Android experience without any restrictions. It gives you an optimized gaming performance with no frame drops and lag-free gameplay. All this stability comes at a cost of high battery consumption, but it's worth every full charge cycle because your device will never crash or give up during intense battles against other players in demanding games like PUBG Mobile. The custom features include CPU/GPU control that helps monitor app resource usage more efficiently when playing taxing games. So everything from streaming to recording video becomes much smoother than before.
5.

AOSP Extended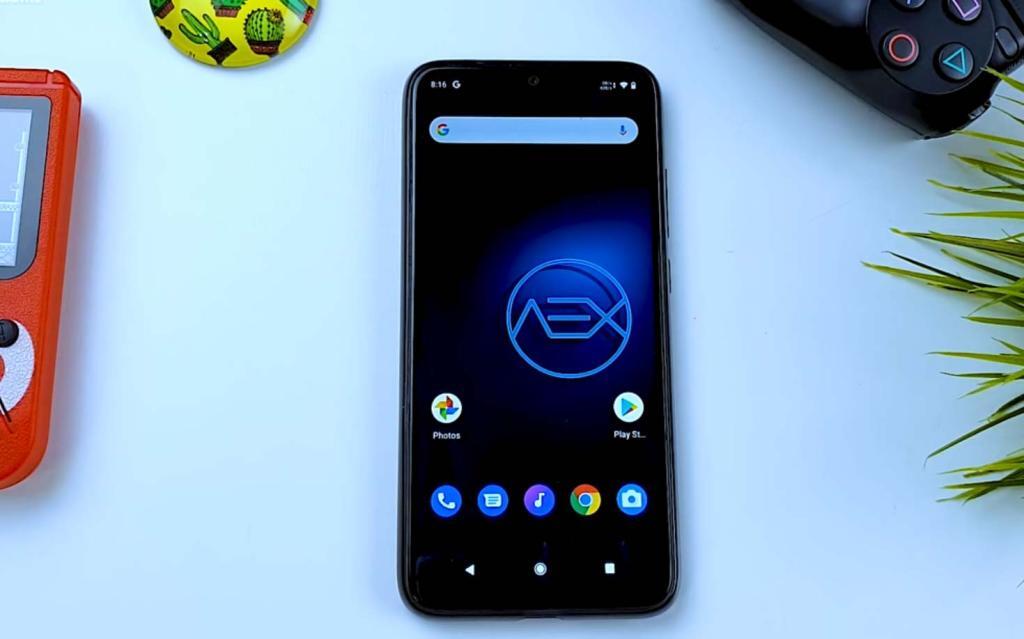 AOSP Extended is a popular Android operating system that not only aims to make your device more enjoyable through customizations but offers many features as well along with high-speed gaming. AOSP Extended includes options such as modifying the lock screen, status bar, and other settings so you can change according to your preference.
AOSP Extended is one of the many AOSP-based custom ROMs that have a smooth, lag-free experience. A particularly interesting feature for gamers is the FPS boost option. If your game dips below 58 FPS, it will be automatically boosted to avoid any drop in quality effectively. This means that you won't experience unexpected drops in FPS and can focus on strategizing your approach against enemies uninterrupted without sacrificing what matters most.
6.

Nusantara OS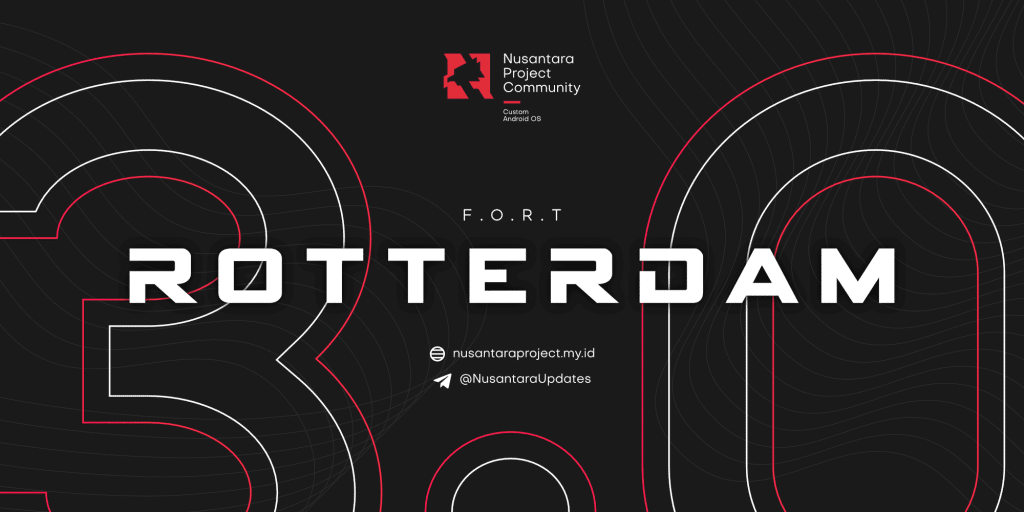 Nusantara OS is a simple, clean custom ROM that also has many customization features. This custom comes with a gaming kernel which makes gaming more stable and provides performance for other apps as well. Nusantara OS is compatible with most kernels and can be flashed to give you increased stability. The best aspect of this custom ROM is that it provides outstanding performance in both everyday usage and gaming.
Also read: Best Magisk Modules To Try in 2022
Customizing the settings for your game, like thermal and performance profiles, will give you a top-tier gaming experience. If you want your gaming experience to be personalized, the best custom ROM out there is Nusantara. Nusantara, our gaming-centric ROM of choice for this guide, is fast in everyday conditions and also provides an unmatched experience when it comes to gaming. The customization options are limitless and will really help bring your game-time dreams to life!
Amongst many gaming custom ROMs, Nusantara OS definitely shows the best performance and will surely live up to your expectations.
7.

Resurrection Remix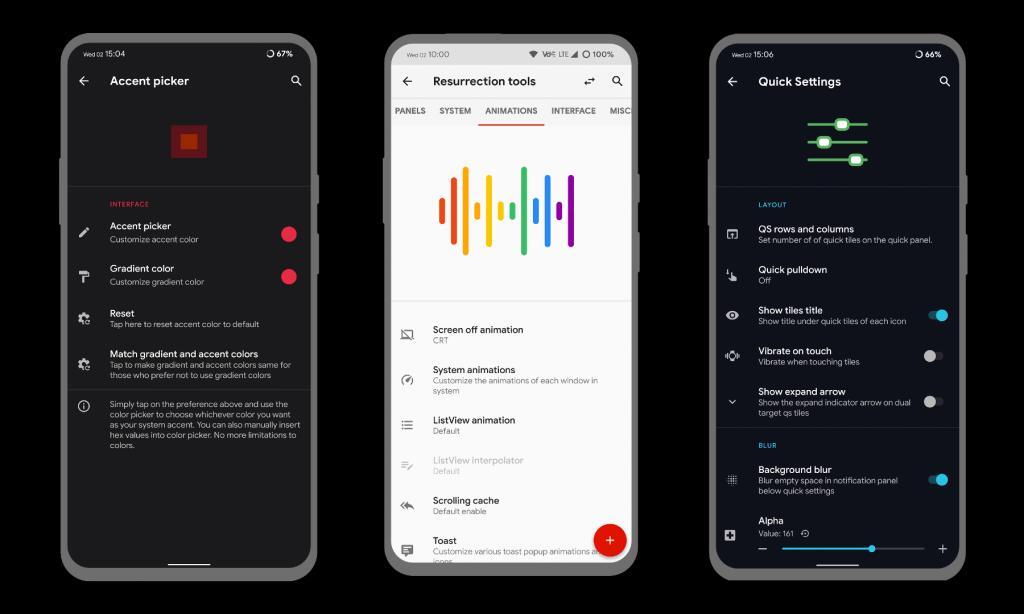 One of the most well-known custom ROMs in the world of gaming is Resurrection Remix. It is minimalistic and provides a range of customization options and high levels of performance and stability with low levels of resource consumption that make it one of the best for gamers across all platforms.
One of the most important things about a custom ROM is that it must run smoothly and be stable. This ROM will not disappoint you in either area, as its performance is perfect. The Resurrection Remix is available for just about every phone imaginable, and it also contains graphical appearance options to match your preferences.
More custom gaming ROMs you can try:
---
Whether you want the best performance for your Android smartphone, or you're looking to save money on a new device by using an older device, there are many custom ROMs out there that can meet your needs. We've compiled our favorite emulators and ported operating systems below that will improve your gaming experience tremendously – Let us know which one is your favorite! If we missed any of your favorites in this list, please feel free to mention them in the comments section so we can add them.