Magisk makes gaining root access a lot easier and also helps in tweaking, extending Android's functionality, and helps to enhance your Android with additional features without changing or modifying the /system partition. We are here with a recommended list of the best magisk modules you should try in 2022!
When I first rooted my device, there were many things I wasn't aware of, and gaining root access was quite hard to achieve. Everything has changed the way rooting works as developers kept investing their time and efforts. Now, rooting Android has become a lot easier with the development of Magisk. Magisk not only helps with gaining root access, but it also helps to modify your Android with various features called magisk modules.
What is Magisk
Magisk is an entire framework with the help of which we can install custom modules that helps us take our Android to a whole new level. There are many modules that exist in Magisk that provides all sorts of modifications, such as cloaking, tweaking, and extending Android functionalities.
Magisk is arguably the best open-source solution for rooting Android. Magisk is a module-based application that offers a Systemless Interface that allows easy modification of our device i.e., it doesn't actually change Android's system partition.
Learn more about magisk and systemless root from this awesome video:
Once you've flashed Magisk and it's up, you can start installing the magisk modules you want and start exploring, modifying your Android experience, tweaking the design, and a lot more with the Magisk Manager app. There are plenty of magisk modules to choose and try from, but below is a list of our favorite and most recommended best magisk modules for you to begin with.
Note:- All Magisk Modules listed here might not work on your device. Few magisk modules might or might not be compatible with your ROM or device.
You might find this article interesting: Best Magisk Modules for Gaming
What are Magisk Modules
Magisk is an open-source systemless root method that does not modify the /system partition. All thanks to Magisk, it is easy for developers to develop modules that work with Magisk Manager in order to add more functionality to your Android device. Many of the Magisk modules are developed with the aim of customizing your device and adding various functionality to the device. There are magisk modules that can change the device's UI, help manage user and system apps, custom emojis, change fonts, improve performance, and many more.
How to Install Magisk Modules
Installing magisk modules is simple and easy if you already have Magisk flashed. The only difficult task in gaining root access via Magisk is getting the bootloader unlocked. Once you have Magisk flashed, you can now do everything that Magisk provides with the Magisk Manager. We will not go to the rooting process but towards installing magisk modules. Below is a detailed guide:
Open the Magisk Manager app. On the bottom right side of the screen, there's a section for Extensions, tap on it.
You'll now see an option to install magisk modules from storage and a list of all available Magisk modules to download.
To install a module, chose any magisk modules from the available choices you're given, and tap install. You might even search for the magisk module you want with the search bar. The Download option saves the module to your phone's storage, while Install downloads and installs the module in one step. If you have already got your module downloaded, tap on Choose from Storage option.
Tap Install. This process will not take too long, but it depends on the size of the module you are flashing.
Tap Reboot when prompted, and your phone will restart with your module installed.
Now without any further ado, let's start with our list of best magisk modules for you to try in 2022!
Best Magisk Modules in 2022
Magisk modules allow you to customize your Android device in a variety of ways. There are a lot of good magisk modules that you can use to customize your Android. We have put together a list of the best magisk modules to spice up your Android experience.
With our selection, you can customize different aspects of your phone and make it unique for yourself! Here are the best and most popular magisk module options for 2022!
1.

Xposed or EdXposed Framework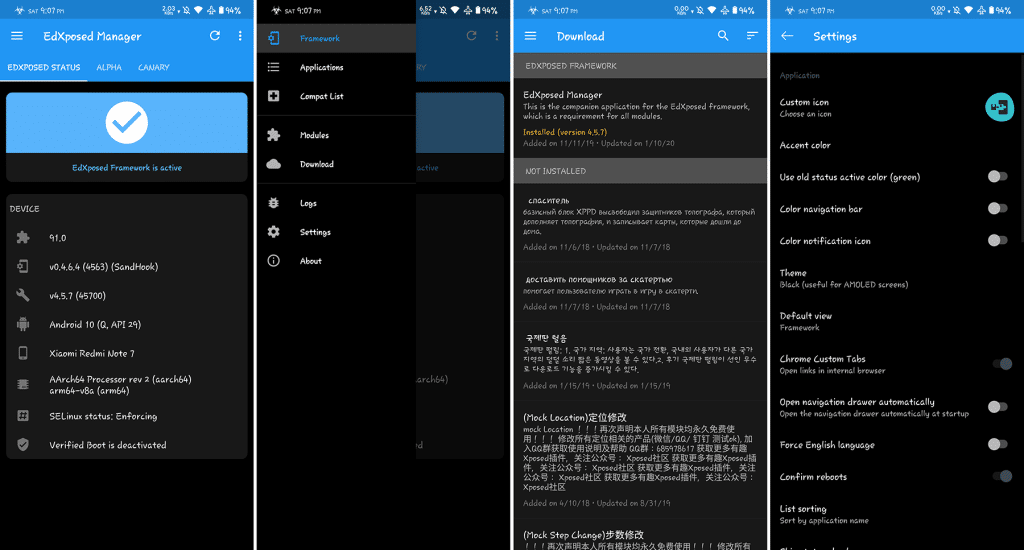 Xposed Framework has been the common way to run modules on Android phones for quite some years. It had become an essential app for most users and was one of the main reasons for users to root their phones as it allows us to execute various MODs and tweaks on Android.
Xposed Framework allows users to change the behavior of the system and apps without touching any APKs. That means we can achieve the best of Xposed Modules along with systemless root, and it is less likely to cause problems.
EdXposed is a successor to the Xposed Framework. It fully supports Android 9 (Pie) and 10 (Q) and is fully compatible with the exact same API as the original Xposed provided. It is gradually stabilized, is fast, is fully open-sourced, and is free. It is harder to detect EdXposed as it is based on Riru and uses it to inject and doesn't modify or replace app_process.
This is why this is the best magisk module you must try!
You can download and install this magisk module from within the Magisk app from the Modules tab. It also requires the Riru – Core module; else the installation will fail. You can follow the article provided below in the download button.
With Xposed, you can run modded versions of apps such as Instagram which lets you do a lot more than the original app does.
2.

Viper4Android FX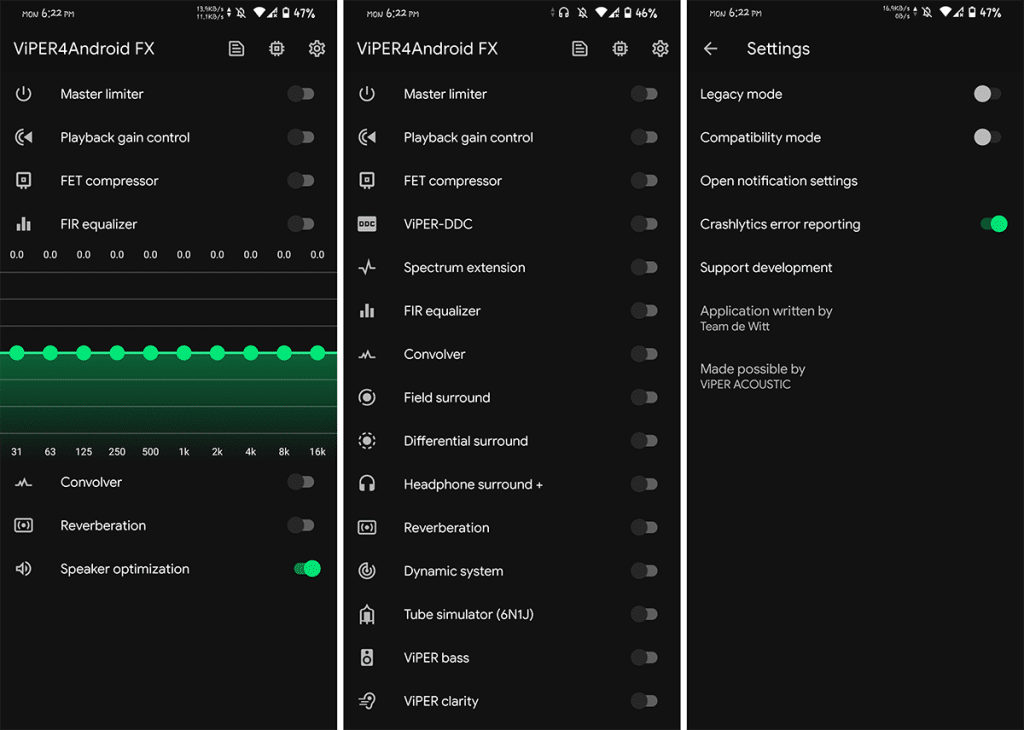 Viper4Android helps to improve the music listening experience with its best sound equalizer system. This magisk module lets you tweak, boost the bass, tune, increase the device's maximum volume, and enhance the audio while minimizing distortion.
Viper4AndroidFX is the best Audio Equalizer and an incredibly powerful tool. It is a magisk module that allows users to customize the audio output category-wise, specializing in headphones, phone speakers, and various audio systems. It lets you tweak the Android audio and enhance your music listening experience with profiles that you can tune each time separately according to your need.
The latest version of VIPER4Android FX v2.7.2.1 is kind of different from the different builds. Many users, including me, aren't liking it. It comes with a different preset format that needs conversion, and we are no longer able to select presets as in the old VIPER4Android FX without connecting it.
You might want to install an older version of VIPER4Android FX or wait to see if the developers make any changes regarding this.
3.

G-Visual Mod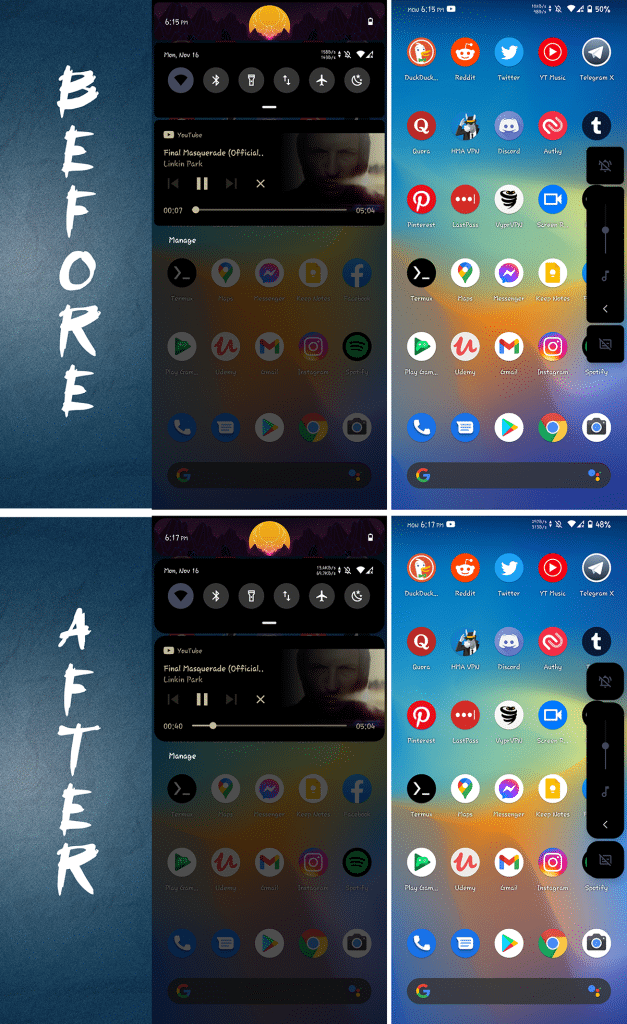 G-Visual Mod is one of the best magisk modules that provide various visual mods for Android, such as UI Radius Mod, StatusBar Height Mod, Notchkiller Mod, and 10's Pill Gesture Mod.
G-Visual Mod helps you change your UI's corner radius (Make your UI round), makes the status bar taller for notched display, override notch, and helps to make a full-screen display in all apps. It also changes your Gesture Mod (Only in Android 10), i.e., it will change your Android 10's pill gesture look.
You can always choose the features provided by this magisk module. It doesn't automatically apply all the Mods for you; you can specifically choose and apply only those Mods you want for your Android.
I was always searching for a way to make all apps use full-screen display until I found a solution with this great magisk module. It helps to use the full-screen display for all apps with its notch killer feature. It is a great module to have your device get a slightly different look.
G Visual Mod supports AOSP ROMs, MIUI 12 and higher, and also support Android Q (10) and Android R (11)
Are you looking for magisk modules you can try in Android 11? Check our list of best magisk modules for Android 11
This magisk module works in almost all AOSP-based ROMS and MIUI 12+ ROMs. If you are on Oxygen OS, immersive mode and pill transparency won't work.
4.

YouTube Vanced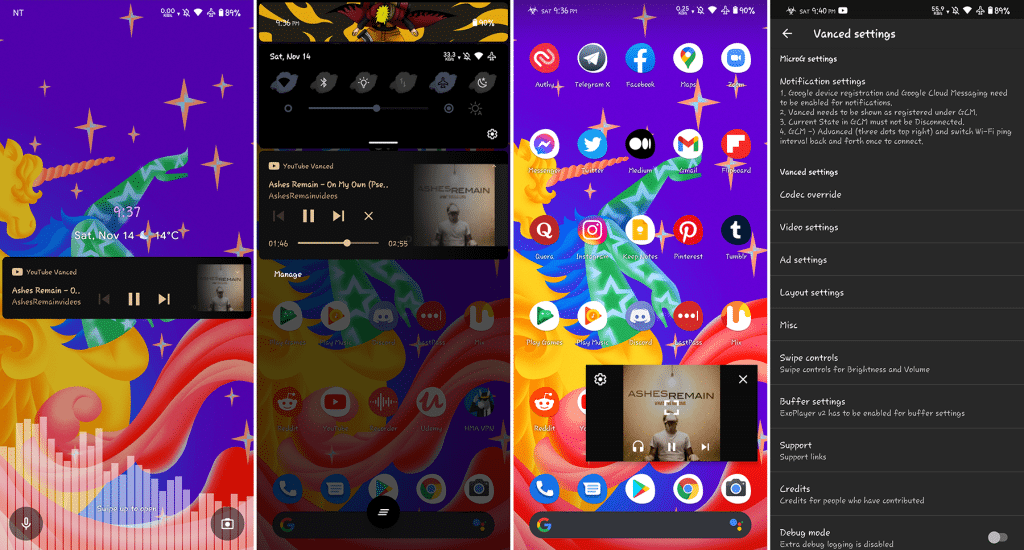 YouTube Vanced is a modded stock Android YouTube app that is much better. This magisk module includes adblocking, true AMOLED dark mode, playing videos in the background, picture in picture mode, swipe controls, and a lot more.
YouTube Vanced blocks all video ads and allows you to do much more with its excellent features. Just like the YouTube premium, it will enable playing videos in the background and much more. This module also supports Picture in Picture (only in android 8.0 and above), allows you to control brightness and volume with just a swipe, an auto-repeat feature that allows you to enjoy videos or continue listening to a song in a loop.
Moreover, it also has a feature to skip annoying sponsors and also supports skipping intros, outros, and reminders. All of these features make YouTube Vanced the best magisk module that you should give a try.
YouTube Vanced is no longer available in the Magisk repo. You can also download the older versions of Vanced from other sources if you want to install it from Magisk. However, you can download YouTube Vanced from their official website, which is also quite the same and also better. With this new Vanced, you can enjoy the better free YouTube premium without root. You can download install YouTube Vanced with Vanced Manager. Below is a link for downloading YouTube Vanced Magisk Module. You can hover around to install YouTube Vanced with Vanced manager.
5.

Call Recorder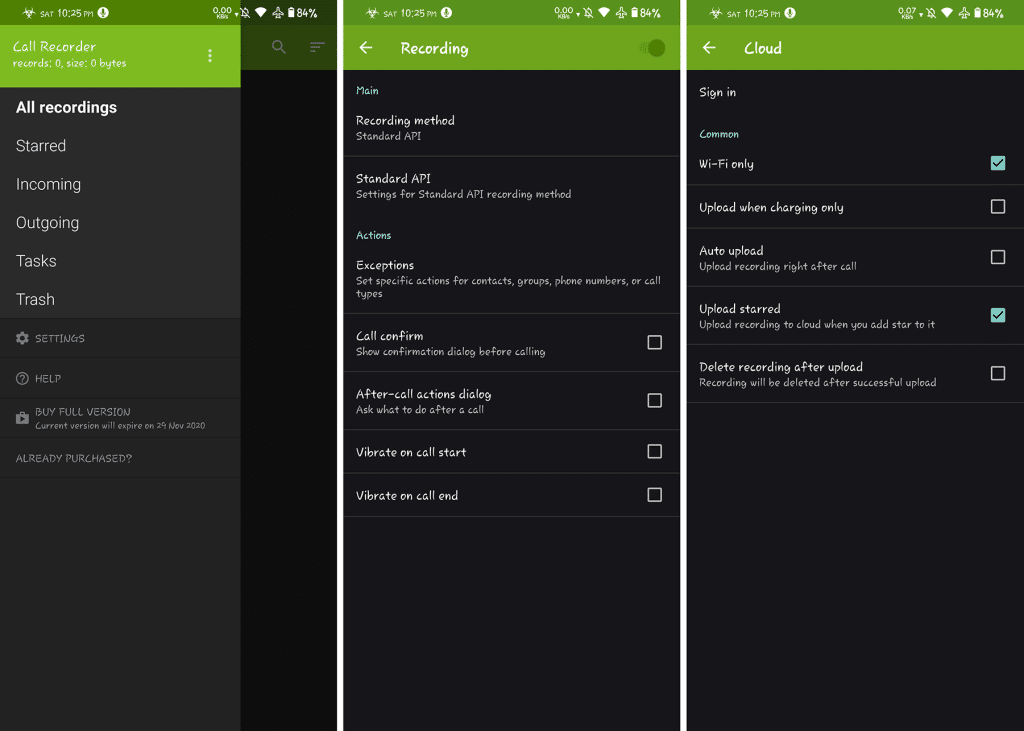 There are times when you need to record calls you receive. Unfortunately, Android generally doesn't let you record calls. If you are not using custom ROMs and have MIUI or similar UI on your Android, you definitely have this feature available. But if you are on a custom ROM, then you will need this module.
If it is one of those possible times where you want the calls to get recorded, the Call Recorder module will help you with that.
This magisk module will run quietly in the background, and if you make or receive a call, this module will record that automatically. This magisk module has a wide functionality for managing calls, searching the recordings, adding notes, cloud backup support, after-call actions dialog, the ability to exclude certain numbers so they never get recorded, and much more.
6.

Advanced Charging Controller (ACC)
Advanced Charging Controller is magisk module that is mainly intended for extending battery service life. In a nutshell, ACC helps to achieve this by limiting charging current, temperature, and voltage. Any root solution is supported, but I like to get it installed with Magisk.
7.

NLSound
NLSound module is a very useful module for gamers and music lovers as it boosts the overall volume levels of your device and also improves the overall quality of sound to give you the best sound experience. You can hear clearer sounds and will also notice the footsteps of enemies more efficiently in games. It improves the audio quality globally while recording video and listening to the audio on your device.
8.

Benchkit
You just flashed a new ROM, and you're not sure if the ROM is worth replacing your previous ROMs? With Benchkit, you can test out the UI/UX performance of any ROM and help you find out the best ROM for you. Benchkit runs UI/UX tests such as list processing, image processing, bitmap processing, color production, etc. While this might not be something you should consider while choosing a ROM, you can definitely give this module a try.
9.

Volume Steps Plus
With the Volume Steps Plus module, you can change the number of call or media volume steps. By default, this module raises the volume step counts to 10 in call volume (call steps) and 25 media steps for media volume. With this magisk module, you can increase the volume step counts and media steps counts to whatever counts you want. This module also sets Safe Media Bypass to True by default. You can change all these values and change them later.
The feature provided by this module is already prebuilt in many ROMs. You might skip this magisk module if your ROM already has this feature. Some ROMs also offer extended and many features regarding volume.
10.

QuickSwitch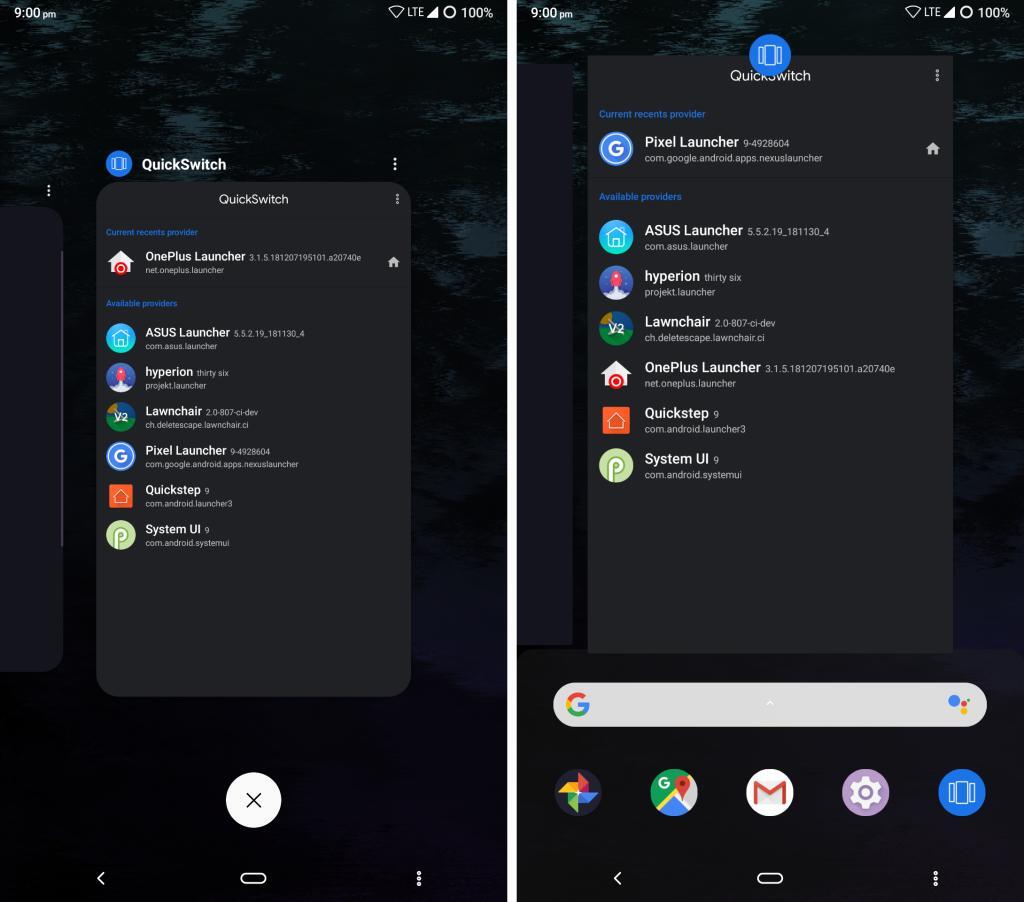 QuickSwitch is a magisk module that enables quickstep (Pie recents) on supported custom launchers. This module allows a user to enable access to Android Pie's recent app screen to third-party launchers. The recent apps feature is not available to all launchers. This is where QuickSwitch comes into play. You can add this function to third-party launchers with the help of this magisk module. Quickswitch module requires Android Pie/Q, Magisk 19.0+, and a launcher that can be used as a recents provider. The only thing it does is it grants the launcher more permissions and enables a launcher's access to recents.
All you have to do is flash the QuickSwitch module, and download and install your favorite custom launcher. After it's done, open the QuickSwitch app and select a launcher you want to be your recents provider. Doing this will patch the launcher on AOSP ROMs, and you will get access to quickstep on your device's custom launcher.
11.

Audio Modification Library
Audio Modification Library is a compatibility framework developed to provide you with amazing support in changing smartphone audio. It allows seamless integration of multiple audio mods, i.e., it enables supported audio mods to share the same needed files, such as audio effects.
AML is a library of known audio mods that incorporates all the supported audio mods automatically during the installation, and also during each boot if any changes are detected. It will adjust automatically with any changes in audio mods, such as when a new mod is installed, or removed, or when an existing mod is updated.
It supports a wide range of mods, including AM3D, AudioWizard, V4AFX, and many more. You can find the complete list on the XDA thread.
12.

DTS:X Ultra and DTS Headphone:X
DTS:X Ultra is focused on bringing spatial audio to any smartphone. It is designed for gaming and XR/VR experiences with static, multi-channel, and object-based audio support. It requires a device powering Pie or above. You will also need to install AML if you're using the DTS port with any other sound mod/port.
Also read: Best Custom ROMs for Gaming
DTS Headphone:X is designed to virtualize stereo headphones that help to make a sound like a multi-channel setup. It gives users the ability to set their own EQ preferences and quite a huge number of audio presets for headphones and speakers. The app allows you to choose between movies, music, and games and tune the audio. There is a huge list of presets to choose from for headphones, and you can also set and customize your own equalizer. It is most suitable for movies for an immersive, cinematic audio experience and for games to immerse themselves deeper into gaming while providing an exceptional experience.
Both DTS Headphone:X and DTS:X Ultra port supports AML and can be used with any Ainur Audio mods.
13.

L Speed
This module will give you great battery life and performance, especially when you are into gaming. It helps your rooted device with tons of extra options for performance.
You will see a massive bump in performance while gaming. You can also play with the profile, which lets you choose between Power Saving, Balanced, or Performance mode according to your need.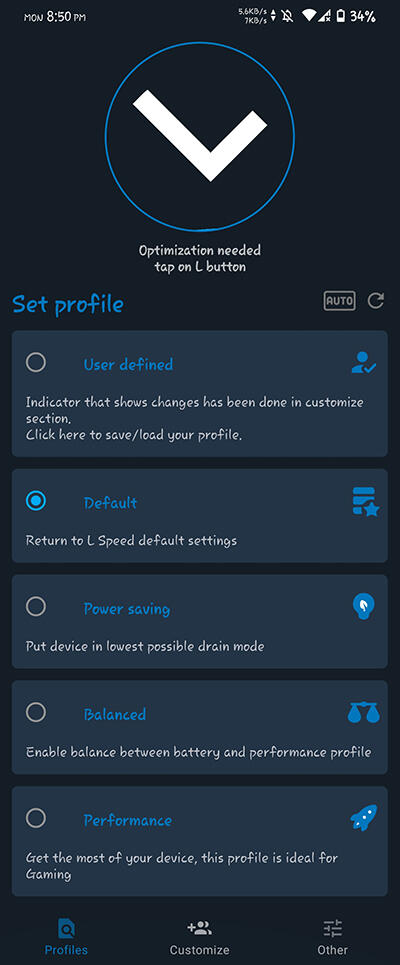 L Speed provides an overwhelming interface as it provides a number of settings and helps improve your device's overall performance.
14.

App Systemizer
Few ROMs come with bloated applications. Some of them are of no use (for many users) and are just craps. They just eat your RAM and battery silently in the background. With this module, you can easily remove any system app you think you don't need.
Not only this, you can make any third-party app a system app with this module. Any changes you make can easily be reverted/undone. App Systemizer allows you to revert the systemized apps through the terminal as well. Cool, isn't it? Any changes made by this module can easily be reverted with the removal of Magisk.
15.

xmlpak – a road to vendor apps
If you want to install some Xiaomi Apps on Samsung phones or some OnePlus apps on Xiaomi phones, it is not quite possible. With this module, you can install such apps on any phone, but there will be a chance of compatibility issues. What this basically does is let you install vendor apps. You can download and install them, but as said earlier, compatibility is not guaranteed. With this, you will be able to install any vendor lock apps on any phone and unlock vendor apps from the Google Play Store.
16.

Android Mic Fix
This magisk module fixes in-call low mic volume issues on Android. If you are into custom ROMs, you must have already flashed many custom ROMs on your device. There is a very common issue in all the custom ROMs out there that after flashing a ROM, your mic doesn't work, or the mic volume is too low. I have faced this problem in many ROM such as Havoc, Derpfest, and even Corvus OS.
Well, the solution for this problem is the Android Mic Fix magisk module. It will fix the low mic volume issue for your Android device.
17.

Font Changer
Doesn't matter if you are on a stock ROM or a custom, we have always been limited to a few fonts to choose from unless a custom UI has been used. Few of the custom ROMs do provide quite few fonts than others but that isn't still enough.
With Font Changer Module, you can choose between a large number of fonts (over 200) that you like according to your taste. You can even use the custom fonts you want if you don't like any of the fonts provided by the module.
You might be a legend if you don't like any of those from the list of 200+ provided fonts. Who knows, everyone has a different taste.
Many ROMs come with many prebuilt fonts already. This plugin is kind of deprecated and might not work in newer ROMs
18.

Camera2API Enabler
Most custom ROMs come with Camer2API enabled by default. Google Pixel devices can give the best pictures you can imagine from their camera out of the box. Google Camera is simply something else and can capture excellent photos every time possible because it has Camera2API enabled by default. All ROM doesn't enable this by default, so you have to get this enabled by yourself, and all GCAM ports need Camer2API. This is where this magisk module comes in handy.
You can enable Camera2API by editing the build.prop file, but there's an easy method which is by installing the Camera2API module from Magisk Manager.
More Magisk Modules to try in 2022:
Conclusion
Magisk is a Framework with the help of which we can manage everything once we have gained root access on our Android device. Flashing Magisk is relatively easy, but it might be a little different and complicated for a few devices. You will have to go through unlocking the bootloader, flashing a custom recovery, and then flashing Magisk. This thing I wrote might not seem that difficult and rather easy, but it might not be the same as you think.
Nevertheless, these were the best magisk modules that will help you tweak and enhance your experience with various functionalities in your rooted android device. I hope you will try them. Let us know how you felt about them in the comments.